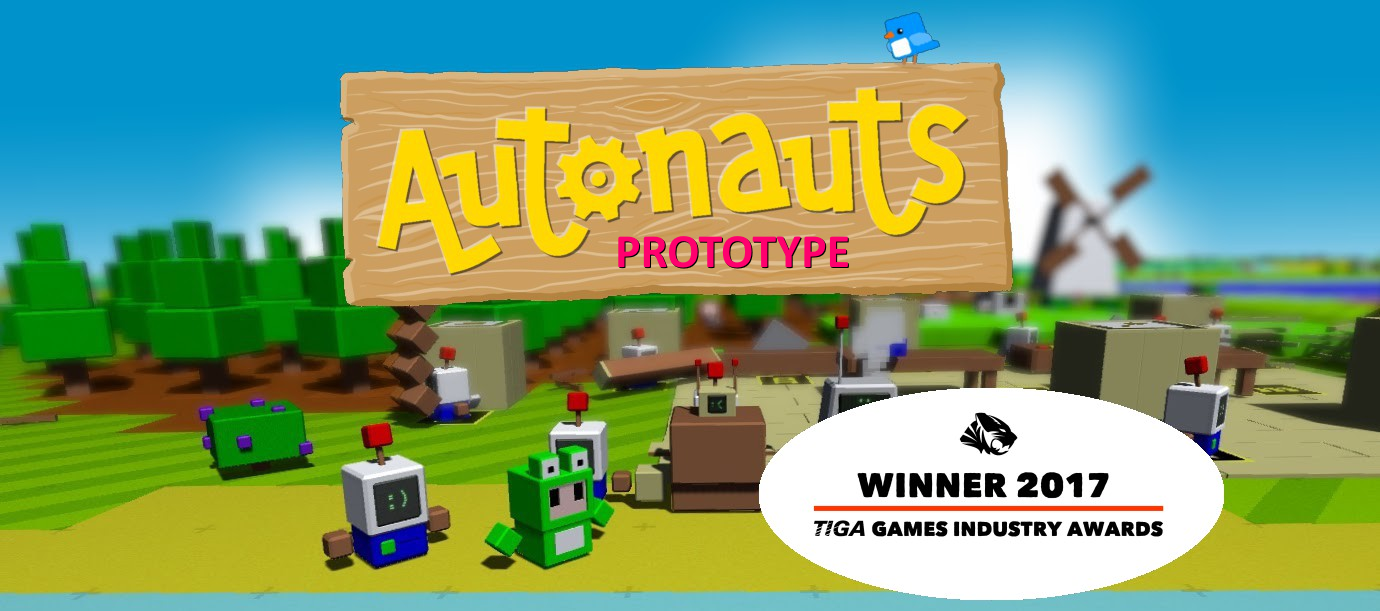 Autonauts
Autonauts Pre-Pre-Pre-Alpha HALLOWEEN SPECIAL!
---
Note: Pre-Pre-Pre-Alpha Version 17.1 is the most stable current version and still available for download if you don't want to take a chance with this update. Also, we have two possible downloads this week: one with the new rendering enabled for the lighting and one without just in case that one has issues with your video card (which it shouldn't but better safe than sorry).
This week's update takes on a definite Halloween theme, with a full-moonlit night, thunder and lightning, pumpkins, cobwebs, ghost costumes, a choice of witch or devil costume and more!
To see in more detail what's new and improved, check out the Change Log HERE.
Happy Autohaunting!
PS
And don't forget to check out our cool Kickstarter campaign!
Files
Autonauts_Version_18_No_Lighting_Windows_64-bit.zip
36 MB
Oct 27, 2017
Autonauts_Version_18_No_Lighting_Windows_32-bit.zip
34 MB
Oct 27, 2017
Autonauts_Version_18_No_Lighting_OSX Universal.zip
56 MB
Oct 27, 2017
Autonauts_Version_18_No_Lighting_Linux Universal.zip
79 MB
Oct 27, 2017
Autonauts_Version_18_Windows_64-bit.zip
36 MB
Oct 27, 2017
Autonauts_Version_18_Windows_32-bit.zip
34 MB
Oct 27, 2017
Autonauts_Version_18_OSX Universal.zip
56 MB
Oct 27, 2017
Autonauts_Version_18_Linux Universal.zip
79 MB
Oct 27, 2017