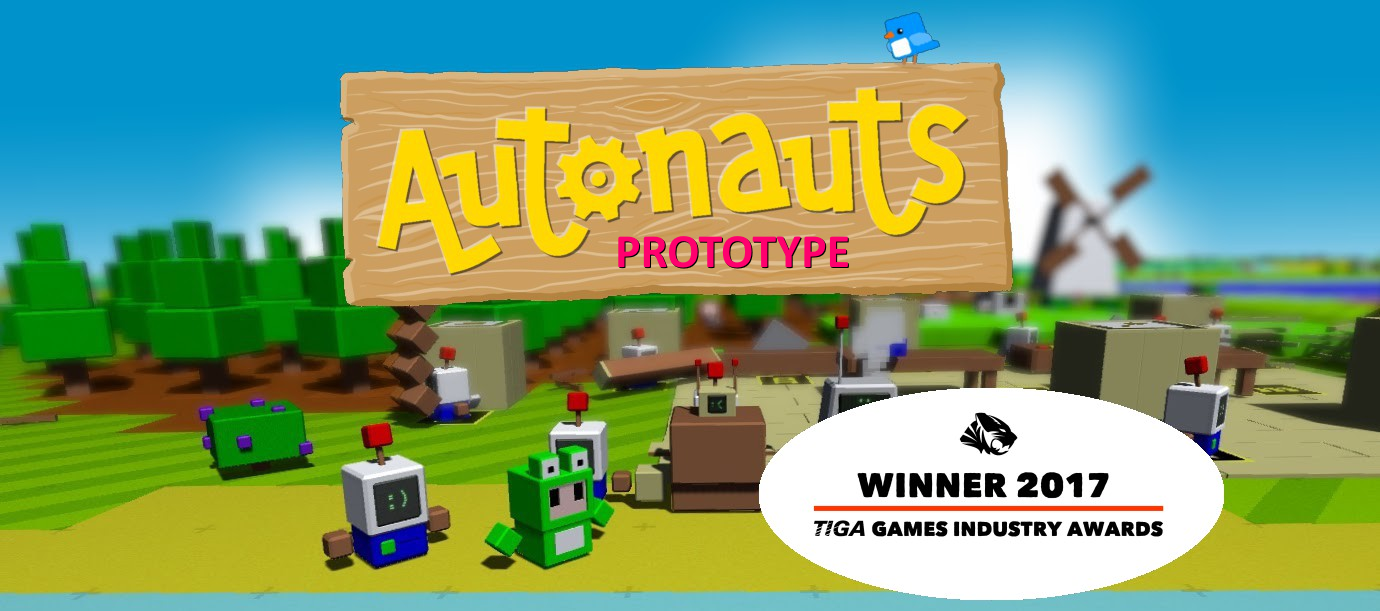 Autonauts
Autonauts Pre-Pre-Pre-Alpha Version 9 is FINE!
---
Note: Pre-Pre-Pre-Alpha Version 8.1 is the most stable current version and still available for download if you don't want to take a chance with this update.
Wait a minute... It's FRIDAY not Monday. Why's there an update three days earlier than usual?
Popular demand! You said it, we heard it and we did it. Fridays are now Autonaut Update Days.
So what's new in Version 9?
Sheep! And flowers!
With sheep we're laying the foundations for automating the textile industry. And with flowers - well, they look nice, especially when potted (but don't forget to autowater them regularly).
To see in more detail what's new and improved, check out the Change Log HERE.
Files
Autonauts_Version_9_Linux_Universal.zip
70 MB
Aug 25, 2017
Autonauts_Version_9_macOS.zip
50 MB
Aug 25, 2017
Autonauts_Version_9_Windows_32-bit.zip
28 MB
Aug 25, 2017
Autonauts_Version_9_Windows_64-bit.zip
30 MB
Aug 25, 2017