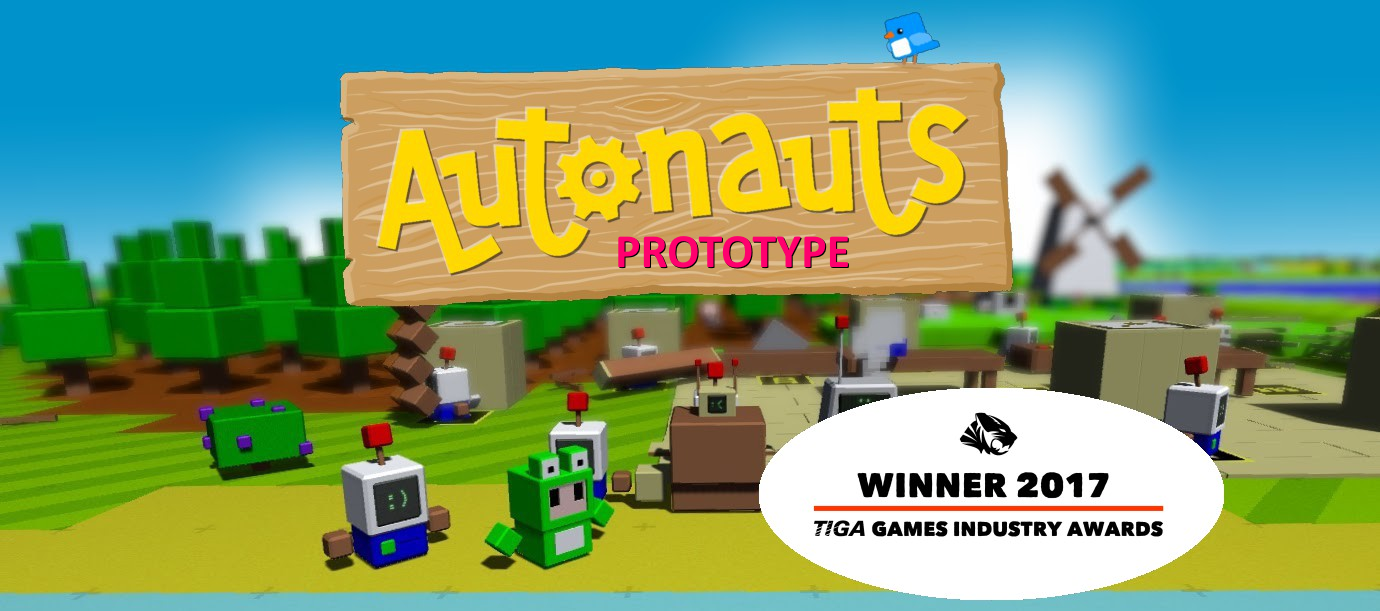 Autonauts
Autonauts Pre-Pre-Pre-Alpha Version 10! Yus!
---
Note: Pre-Pre-Pre-Alpha Version 9.1 is the most stable current version and still available for download if you don't want to take a chance with this update.
So here we are again, folks, now with our 10th update - and over 100,000 downloads! This week's version sees fixes galore for lots of irritating bugs plus an overhaul of the menu system; you can also now knit jumpers for you and your Bots :)
To see in more detail what's new and improved, check out the Change Log HERE.
This update copied and pasted by Sleepy Gaz.
Files
Autonauts_Version_10_Linux_Universal.zip
70 MB
Sep 01, 2017
Autonauts_Version_10_macOS.zip
51 MB
Sep 01, 2017
Autonauts_Version_10_Windows_32-bit.zip
28 MB
Sep 01, 2017
Autonauts_Version_10_Windows_64-bit.zip
30 MB
Sep 01, 2017
Comments
Log in with itch.io to leave a comment.
Fantastic Change log layout
umm how do u get a food supply fast in a new world/
I can not keep folk feed with anything other then milk it is so stupid because i hear the cry and two min. later i hear it again

What's your idea for the other 3 Slots in the new menu?
when I put the cursor on the blueprint nothing appears
Put your cursor over the name of the blueprint
in the new version10 the blueprints show not what for items needed to buing, also all storages are label" storage " but i can not seen what is in and who many :-(
If you hover the mouse cursor over the blueprint name you'll get all the info you need :)
I think you should add resolution options to the game, for those who want to play at a lower resolution
Even the game being extremely lightweight, in PCs like mine, which sucks, they lag in large resolution, with lower resolution option I can play without lag
Would it be difficult to put that into the game? By the way, the game has an incredible idea and is very good, if possible, keep adding and improving it.
Bad english, google translate fault
you can change the resolution at the beginning of the game when you're launching unity. It has graphic and the resolution then change that.